The Delphi Parser 2.0 – is the Newest Version of the Famous Automatic Migration Tool, that can take a legacy Delphi Code & Quickly Migrate it to the newest Embarcadero's Delphi version. The Delphi Parser 2.0 is a Full Blown Independent Parser & Linker for Legacy Delphi & Modern Code. The New Delphi Parser Analyzer 2.0 is the Newest Most Valuable Tool For Developers - not only for Migration uses, but for all Development Life Cycle in every Delphi based IT department. It can quickly Analyze huge Delphi code base with multiple projects & hundreds of applications, sharing thousands unit files & libraries with millions of lines of code. The Analyzer provides a deep insight to your code, simplifying the code, deconstructing the dependencies between the units & objects, and provides a clear report of all the code objects, references & usage.
Instructor: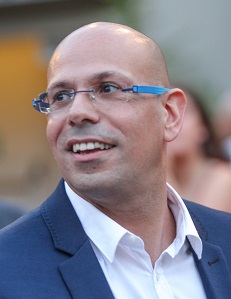 Oren Aviram, Embarcadero MVP, Software Modernization Expert

, Pacifity Technologies Ltd.

A Delphi Expert & a Big Fan.

The Founder & the lead Developer of the Delphi Parser - Automatic Migration Tool. Packed with vast knowledge & experience for over 30 years.

A true software expert professional in the IT industry, providing worldwide software solutions, specializing in modernization & maintenance of large scale software Legacy systems based on a variety of technologies.