The video will demonstrate how to work with one of the SecureBridge components, which allows you to work directly with the HTTPS protocol in the same way as with the HTTP protocol without using any additional libraries or components. We will cover the principles of working with the HTTP protocol, TLS protocol, and tools that allow configuring each of these protocols.
Instructor: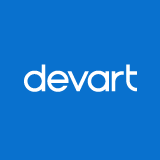 Victoria Avdeeva, Embarcadero Technology Partner, Product Evangelist, DAC Team, Devart
Victoria specializes in Delphi data connectivity solutions, Open Database Connectivity, network security and enjoys sharing her new findings, knowledge, and practical hands-on experiences.
Victoria is proud to be an IT geek and currently working in Devart DAC team.
Find out more at Devart's Virtual Exhibit Booth