IntraWeb 17 is a new, built-from-the-ground-up web framework which uses IWML as its UI markup language, allowing easy integration of existing web frameworks. IWML can be used with our without Delphi, but we will focus on Delphi as our flagship back end.
Instructor: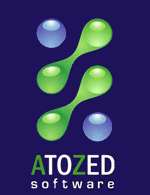 Chad Z. Hower aka Kudzu, Embarcadero Technology Partner, Raccoon in Charge, Atozed Software
Blog: Kudzu World
"Programming is an art form that fights back"
I am a former Microsoft Regional DPE (MEA) covering 85 countries, former Microsoft Regional Director, and 10 Year Microsoft MVP.
I have lived in Bulgaria, Canada, Cyprus, Switzerland, France, Jordan, Russia, Turkey, The Caribbean, and USA.