Will show how to control Visuino programmed Arduino Robots from Delphi Apps over USB Serial, WiFi, or Bluetooth.

Instructor: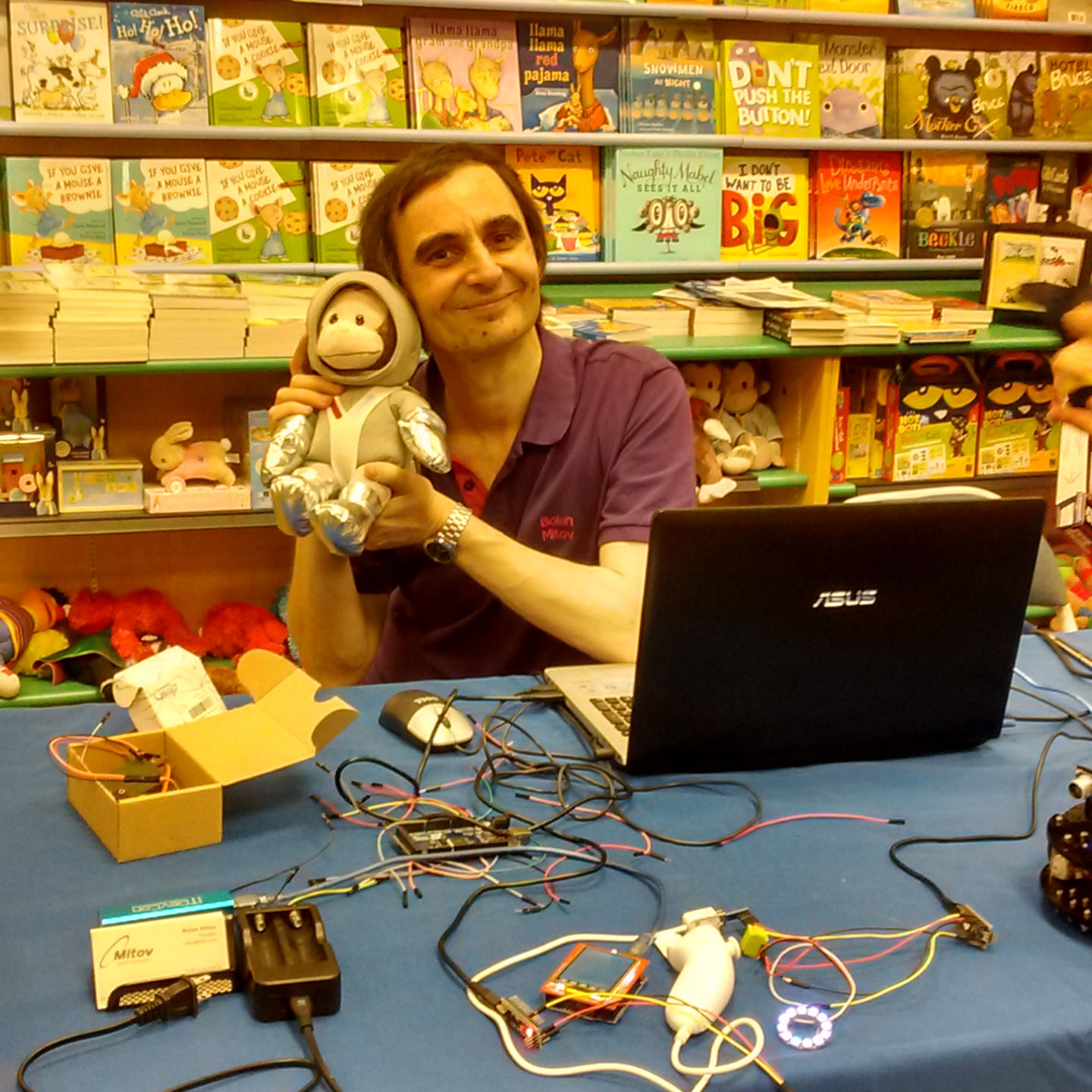 Boian Mitov, Embarcadero MVP, Embarcadero Technology Partner, President, Mitov Software LLC
Facebook: Boian Mitov
Google+: +BoianMitov
Twitter: @bmitov
LinkedIn: bmitov
Boian Mitov is a software developer and founder of Mitov Software, specialized in the areas of Video, Audio, Digital Signal Processing, Data Acquisition, Hardware Control, Industrial Automation, Communications, Computer Vision, Artificial Intelligence, parallel and distributed computing.
He has over 30 years of overall programming experience in large variety of software problems, and is a regular contributor to the Blaise Pascal Magazine.
He is author of the OpenWire open source technology, the IGDI+ open source library, the VideoLab, SignalLab, AudioLab, PlotLab, InstrumentLab, VisionLab, IntelligenceLab, AnimationLab, LogicLab, CommunicationLab, and ControlLab libraries, OpenWire Studio, Visuino, and author of the "VCL for Visual C++" technology.